Design Objectives:
During my apprenticeship at Ugly Duckling Presse, I got to design and typeset this Russian literature by Dmitri Alexandrovich Prigov. Prigov was a Russian writer and artist during the era of the Soviet Union. He liked to draw on newspapers with ink in minimal colors. Thus I suggested referencing his style to design the book cover. Luckily, with the help of the Production Manager, Matvei Yankelevich, I got to access to the New York Public Library's archive to search for the Russian newspapers during the Soviet Union era to reflect the background of this book.
The project was done in Adobe Photoshop and InDesign. Typesets in Russo One, Helvetica Inserat, Helvetica CY, and Adobe Garamond.

Synopsis:
With nearly 300 pages of prose and poetry, Soviet Texts is the first representative selected volume of Prigov's poetry and experimental prose texts to appear in English. It includes short stories about amazing heroes of the revolution and after, and poetic sequences that expose literature, history, and culture to the stark light of a post-modern Gogolian laughter, some of which became cult-classics for his generation — such as the cycle "Image of Reagan in Soviet Literature." A selection of post-Soviet writings, concerned with human mortality and human sinfulness, is also included. While Prigov's writing is very definitely of the Soviet and post-Soviet world, it is consonant with contemporaneous avant-garde writing elsewhere.

Final Deliverables:
5.25" x 8" Trade Paperback. The cover was printed offset.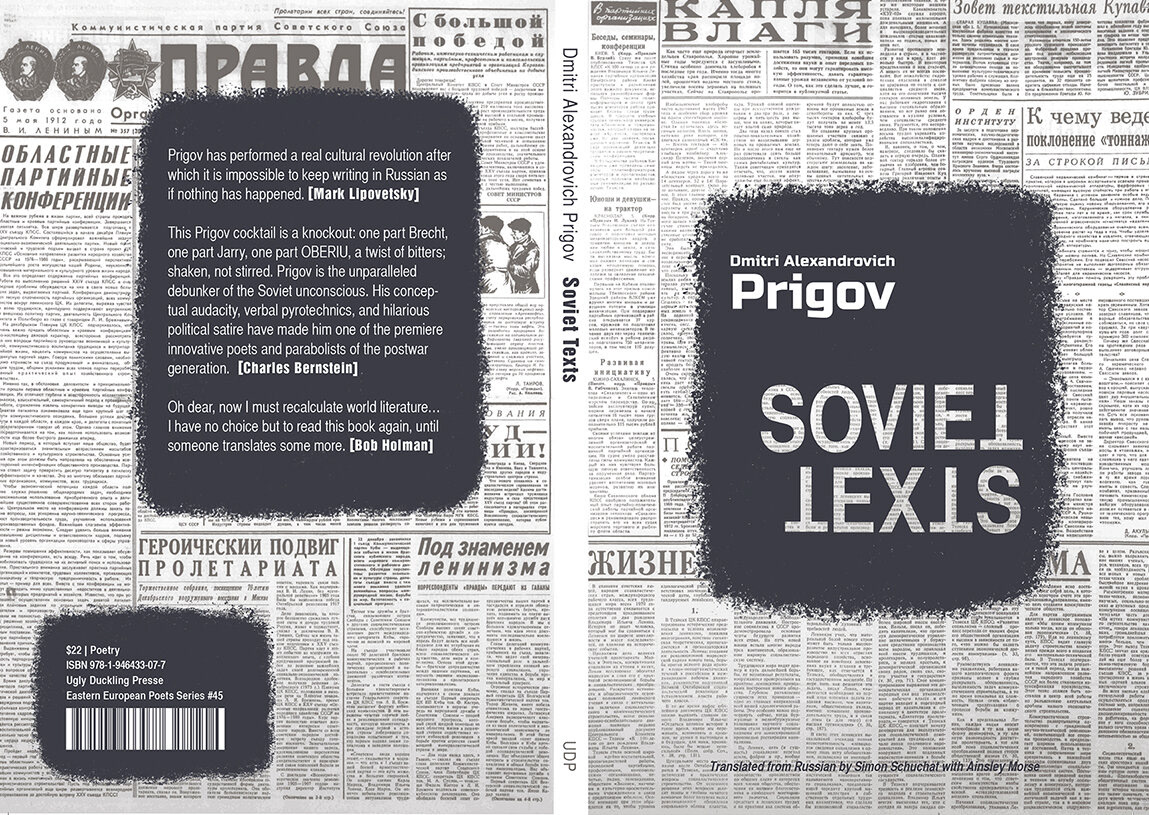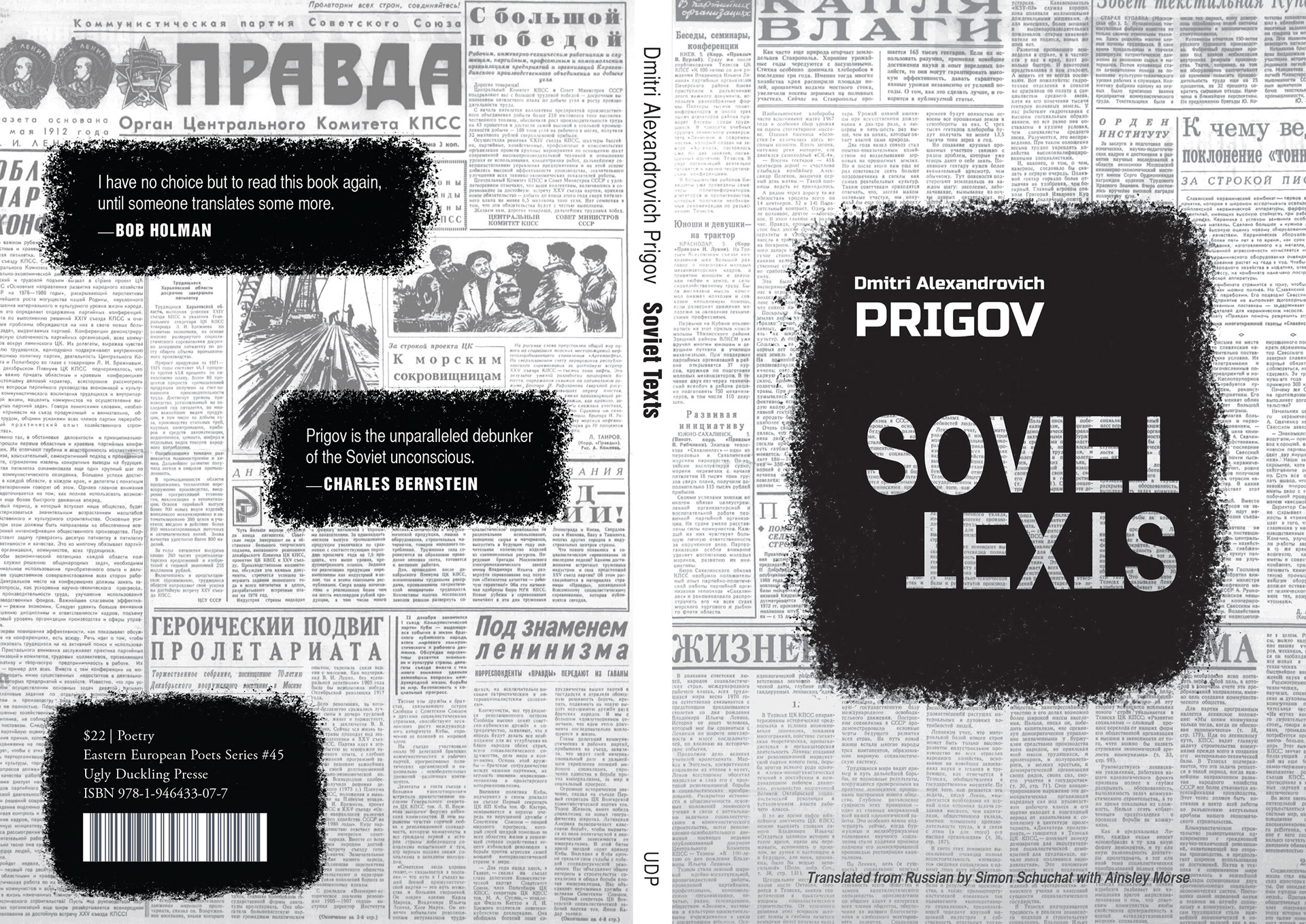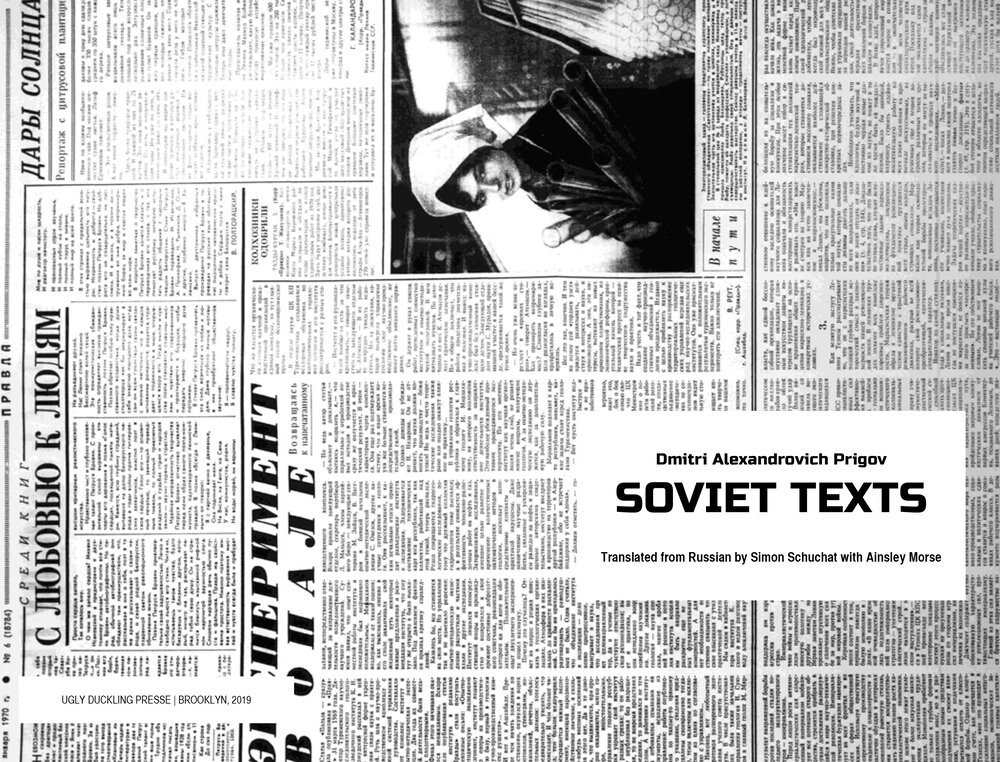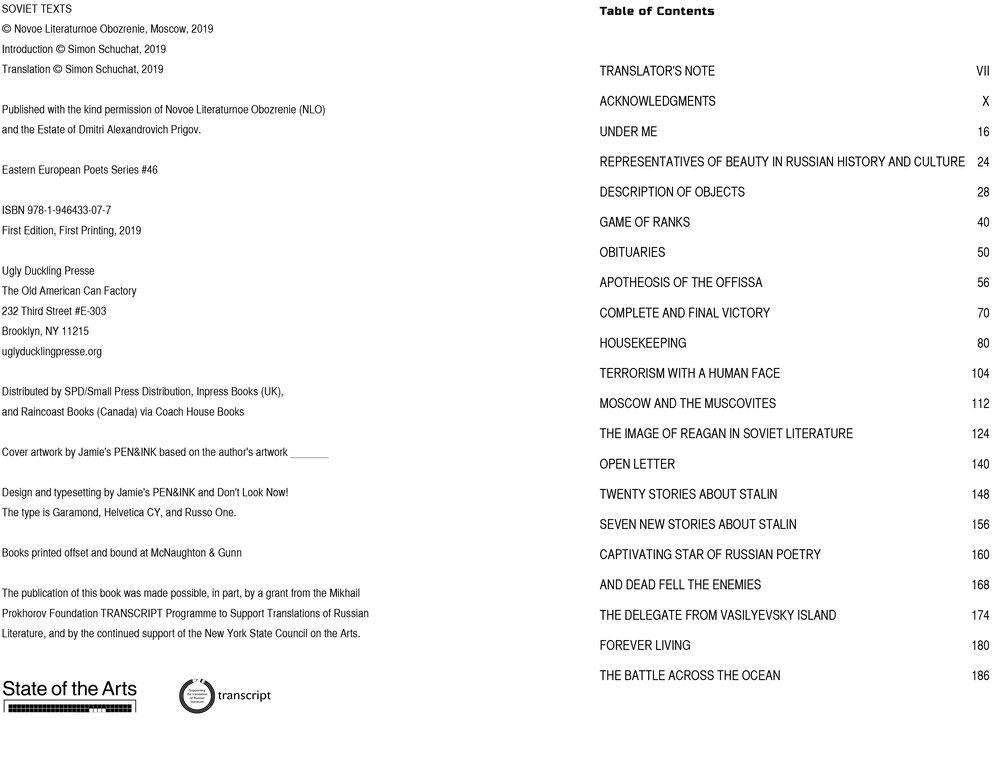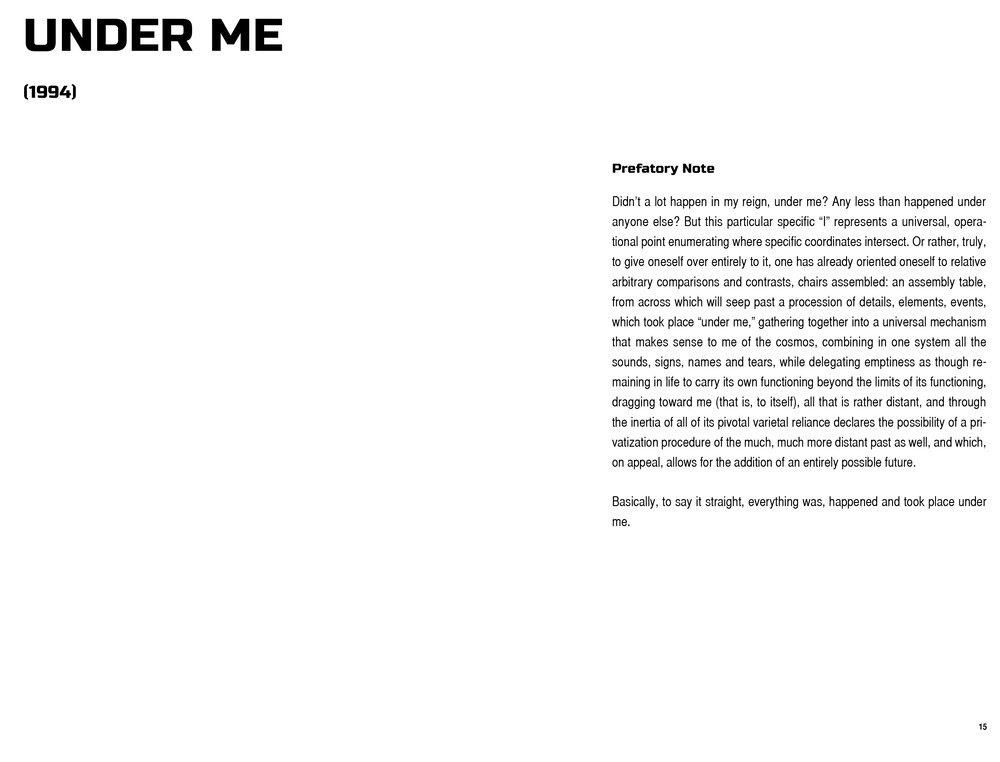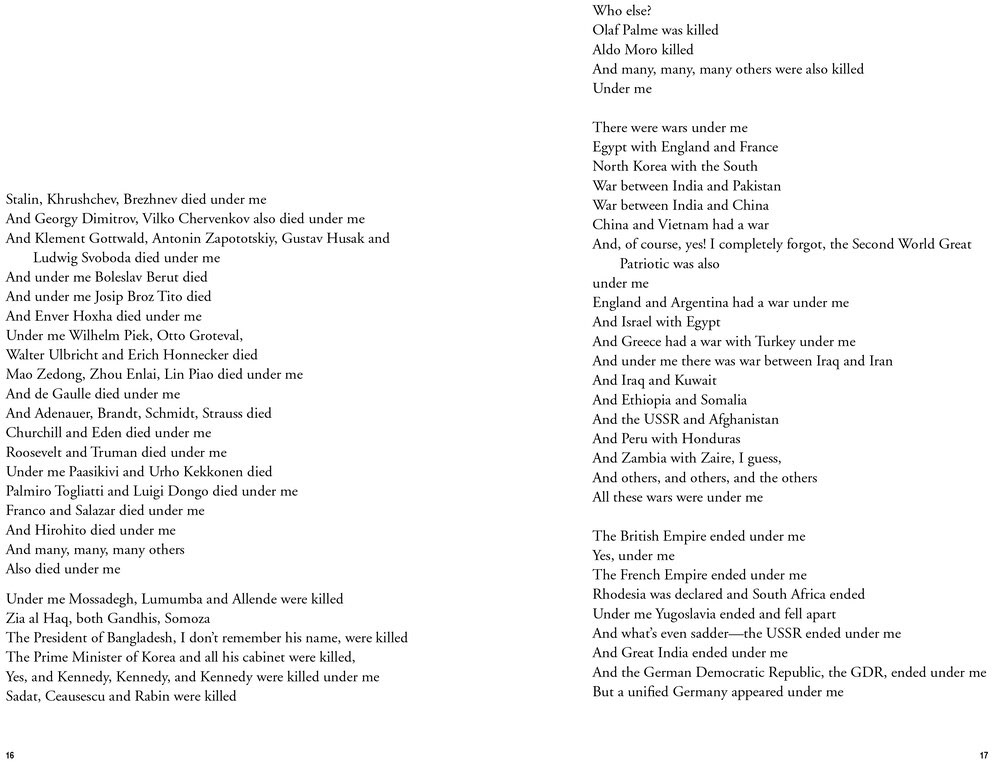 Sample finished spreads from the book